They can cause back pain and increase the risk of ankle injuries, but when it comes to shoes, researchers in France say it's high heels that turn heads.
They say women in heels are way ahead of women in flats when it comes to attracting attention from men.
The French scientists conducted experiments that found men behave very differently toward women in high heels.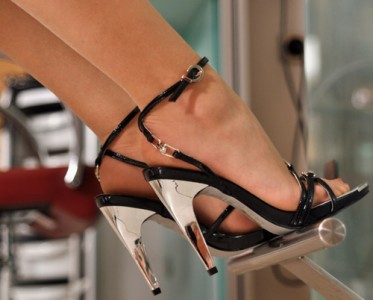 Their study found that if a woman drops a glove on the street while wearing heels, she's almost 50 per cent more likely to have a man pick it up for her than if she's wearing flats — and a woman in heels is twice as likely to persuade men to stop and answer survey questions on the street.
And the scientists say when it comes to pick-ups at bars — a high-heeled woman waits only half the time to get hit on by a man than a woman who is wearing shoes without heels.
The scientists could've used a quote by Marilyn Monroe for their research. "Give a girl the right shoes and she can conquer the world."
(The Associated Press)