Zoomers may not remember the name Bob Hastings, but they'll likely recall his role on the 60s sitcom "McHale's Navy".
Hastings played bumbling yes-man, U.S. Lieutenant Elroy Carpenter on the show that ran from 1962-66.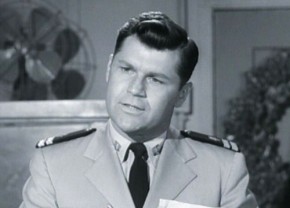 He died at age 89 after battling pancreatic cancer for 15 years.
Hastings started out in radio when he was 11 on such shows as "The Daily Mirror Radio Gang" and "Adventures in King Arthurland".
He made the move to TV in 1949, eventually landing a recurring role in the mid-50s on the sitcom "Sergeant Bilko," starring Phil Silvers.
Later TV appearances included "Ironside," "The Dukes of Hazzard," "Major Dad" and "Murder, She Wrote," which can be seen weekdays at 7pm on Vision TV.
Hastings also voiced a number of story albums for children and families, including "Black Beauty" and "The Arabian Nights".