Canada's foreign affairs minister is ripping the United Nations, accusing its human rights council of singling out Israel and not mentioning Hamas in a resolution on the Gaza conflict.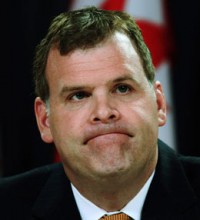 John Baird says Canada is frustrated and deeply disappointed by the resolution passed earlier in the day.
He says the council's turning "a blind eye to the facts on the ground," adding only one party's responsible for the suffering of Palestinians – Hamas.
Baird adds failing to condemn the "reprehensible actions of Hamas has only emboldened its brutality and encouraged these terrorists to continue their inexcusable actions."
The United Nations Human Right Council voted 29-1 to authorize an international commission of inquiry to investigate all alleged abuses in Gaza since mid-June.
The UN top human rights official also demanded all sides in the fighting refrain from indiscriminate attacks on civilians, warning that violations may amount to war crimes.