Hall of Fame Sportscaster Bill Stephenson has died.  Bill spent several decades on Canadian radio and television.  In 1960, he began a long career at CFRB in Toronto, where he covered the Toronto Argonauts as well as several other major sports events, including the 1972 Summit series.
Born in Elrose, Saskatchewan, Bill started his radio career while he was in his early 20s before moving to British Columbia where he covered the Lions, as well as the first sub four minute mile at the 1954 British Empire games.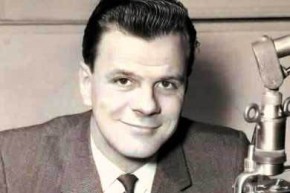 Bill was involved in several charities and was married for 66 years to his loving wife Louise.  Bill and Louise have five children, nine grandchildren and several great grandchildren.
Bill Stephenson was 85.
Personal note from Jane Brown:  I had the great pleasure of working with Bill during his final years in broadcasting before he retired in the early 2000s.  He was a gentleman, a family man, and a true professional.