Do you enjoy salty food when you go out to eat at a restaurant?  A national food-service industry association says consumers are craving salty foods, and that's the reason why Canadian restaurant owners continue to serve up sodium laden dishes.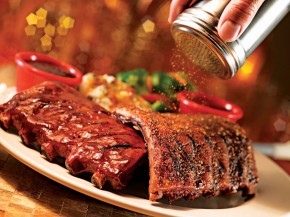 The comments come after a new study was published showing that from 2010 to 2013, many Canadian restaurant chains added salt to menu items or failed to reduce salt in others.
The study authors say the results make it clear that the federal government's decision to allow the food industry to voluntarily reduce sodium levels isn't working and that stronger measures should be put in place to protect the health of Canadians.  The study is published in the research journal CMAJ Open.
Health Minister Rona Ambrose responded to the research by calling on Canadians to limit their consumption of unhealthy restaurant fare.
Excessive sodium intake puts people at a greater risk of high blood pressure, a leading cause of heart disease and stroke as well as other chronic conditions.