The Beer Store's offering all Ontario brewers an ownership share in the consortium.

Those that sell more than 5-million litres a year would pay $1,000 while at the other end, those that sell less than one-million litres, would pay nothing to stock two of their products at the five Beer Stores closest to their operations.
Provincial brewers are also being offered a total of three seats on the 15-member board of directors of The Beer Store.
Molson and Labatt would each have five and Sleeman two.
But Toronto craft brewer, Jason Fisher of Indie Ale House, believes the offer's just a PR stunt.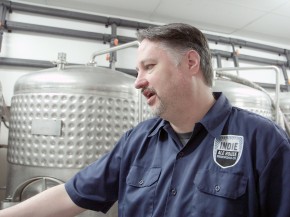 "You're not really an owner.  Like the craft brewers can't get together and say 'Hey, let's paint all the stores or let's sell them.'   You have no real say.  You're an owner who gets to choose nothing.  So by calling me an owner it's good for them.  It does nothing for me."
Fisher adds the offer's meant to take the heat off the big boys in the face of a government panel's recommendations to overhaul the beverage alcohol system and charge the consortium fee.
The Beer Store denies it's trying to avoid the fee by making the offer, claiming it's been listening to brewers and customers and has been working on this for months.