Two first-degree murder charges have been withdrawn against a man accused in the July 2012 mass shooting at a Scarborough block party.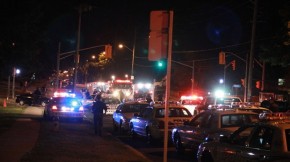 Related aggravated assault charges and an attempt murder charge have also been dropped.
Instead, 21-year old Shaquan Mesquito has pleaded guilty to four new charges in the Danzig Street shooting that left two dead and two dozen injured.
Mesquito's been sentenced to nine years in prison, minus time already spent in custody – which means five years and three months left behind bars.
His lawyer says facts suggest his client was not actually connected to the shooting "other than unfortunately taking credit for it afterwards."
The shooting killed 14-year old Shyanne Charles and 23-year old Joshua Yasay.
Two dozen were injured.