A decision 16 years ago to divide Ontario Hydro into several different companies resulted in a new charge which is still on electricity bills and a multi-billion dollar debt that critics warn will keep driving up power rates for years to come. The residual stranded debt -as it's called – stems from the 1999 breakup of Ontario's giant electrical utility.  The Old Ontario Hydro had more than $38 billion debt, mostly from building nuclear plants in the 1970s and '80s. By 2002 the stranded debt stood at 20.9 billion dollars.  By last year, the debt had shrunk to more than $2.5 billion, the result of a debt retirement charge added to all electricity bills in 2002.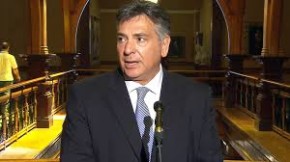 Ontario Finance Minister Charles Sousa blames mistakes made by the previous Progressive Conservative government. The Liberals plan to remove the debt retirement charge from residential electricity bills at the end of this year, but business and industrial customers will keep paying it for another two years.
Energy analyst and consultant Tom Adams joins Dale Goldhawk today to discuss the matter on "Goldhawk Fights Back" on Zoomer Radio, the new AM740.