It's something a majority of visitors to Ontario hospitals complain about – the cost of parking.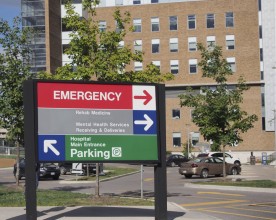 But the health minister says he'll "very soon" have a prescription that'll make you feel better.
Eric Hoskins says he expects "in a very short while" to have a policy that'll effectively addresses the concerns of frequent visitors.
He points out they've been attempting to define "frequent", adding it's more complicated than many would think.
At the same time, the health minister says they don't want to jack up parking rates for everyone else.
Interim PC leader Jim Wilson says most MPPs have been getting an earful from constituents about hospital parking, especially those who visit Toronto hospitals.
NDP Leader Andrea Horwath says the high price of parking adds "insult to injury" to families already feeling vulnerable.