An arts champion and visionary is leaving Toronto – for Boston.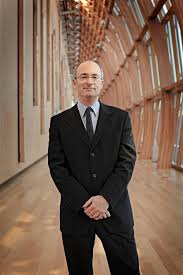 Matthew Teitelbaum, CEO of The Art Gallery of Ontario – has been appointed Director of The Museum of Fine Arts (MFA) in Boston.
In 1993, Teitelbaum joined the AGO as Chief Curator – and went on to become its Director and CEO in 1998.
Under his stewardship the AGO's holdings and its audience has grown – and the gallery's reputation worldwide has been strengthened.
One of his greatest achievements was the completion of "Transformation AGO" in 2008: a landmark expansion project for the institution.
He was also instrumental in securing a $100 million gift from collector and business leader Ken Thomson – which enabled the gallery to complete its $306 million campaign – as well as the gift of the greatest collection of art ever donated to a Canadian museum.
Teitelbaum's last day at the AGO is June 26th.
He assumes his new role at the MFA on August 3rd.
The AGO Board of Trustees has begun the search for his successor.