High school teachers east of Toronto may be only the first to walk off the job soon if they don't get a deal by April 20th.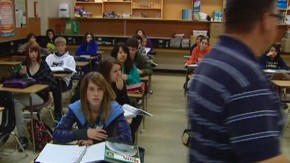 Their union's ratcheting up pressure on negotiations.
While the OSSTF holds talks at the provincial level on major items like wages, union locals are also speaking with individual boards – the first time this has officially been done.
The union claims progress is slow on both fronts.
In addition to Durham, high school teachers from six other boards will also soon be in a legal strike position, including Halton and Peel.
But Education Minister Liz Sandals says there's still time to reach deals before any strike deadlines.