How much are YOU paying for car insurance?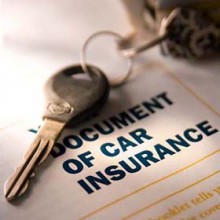 A new from the York University Schulich School of Business suggests drivers in Ontario pay "far too much" for car insurance.
Professors Fred Lazar and Eli Prisman are set this morning at 10 to release the report, which was commissioned by the Ontario Trial Lawyers Association.
Although drivers are aware of the high cost of insurance, the numbers in the report are staggering.
According to the report, "in 2013 alone, consumers likely overpaid by $840-million."
The professors are calling on the Ontario auditor-general to review the system.
In 2014, the governing Liberals at Queens Park passed legislation aimed at reducing car insurance premiums by 15 percent on average by August of this year.