Toyota's announced it's moving production of the Corolla from Cambridge to central Mexico and mid-sized, higher-end vehicles will replace the lost work.
The Japanese automaker has not said how the switch will affect employees in Cambridge.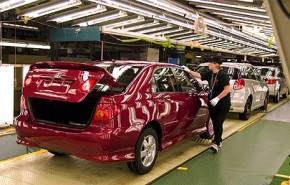 About 3,000 of the 5,600 Toyota workers in Cambridge assemble Corrollas, which have been produced there since 1988.
The other employees make the Lexus RX350 SUV at a second Cambridge plant.
Toyota also makes the RAV4 at its Woodstock plant.
The automaker says all three plants will require major modifications.
Toyota plans to invest $1-billion in a new plant in Mexico that's to begin production in 2019.