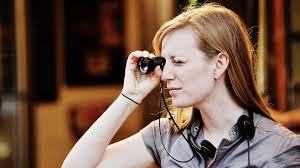 Canada's Sarah Polley has confirmed that she's working on a new big-screen adaptation of "Little Women," by Louisa May Alcott – and that's just part of the filmmaker's busy life.
The actress-turned-director is also the mother of two young children – and is writing her own film as well.
She's also producing "Alias Grace" as a miniseries – and hopes the adaptation of Margaret Atwood's novel will go into production this year or next.
Polley received an Oscar nomination in 2008 for Best Adapted Screenplay – for "Away from Her."
Yesterday Polley helped to announce the winner of this year's $100,000 Glenn Gould Prize.
She joined an international jury panel and chose American composer Philip Glass as the 2015 recipient of the biennial prize – which honours living laureates from a variety of creative disciplines for their lifetime body of work.