Broadway theatre-goers are looking forward to a special treat this autumn – as James Earl Jones and Cicely Tyson share the same stage again.
The Tony Award-winners will star in a revival of "The Gin Game" at the Golden Theatre.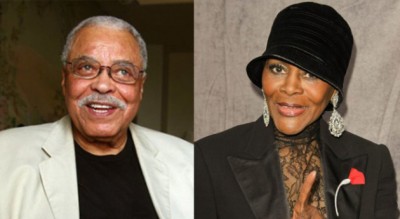 In D.L. Coburn's play, an elderly man and woman in a retirement home pass the time by playing Gin – as they share their life stories.
The play won a Pulitzer Prize in 1978.
Jones and Tyson last shared a Broadway stage in 1966.
That's when they appeared in "A Hand Is On The Gate."  They also starred in the long-running off-Broadway production of Jean Genet's "The Blacks."
90-year old Cicely Tyson is a three-time Emmy winner – who won a Tony for "The Trip to Bountiful" in 2013.
James Earl Jones is 84 – and a Tony winner for "Fences" and "The Great White Hope."