If you were coming of age in the late 60s and early 70s in Canada, you'll remember hearing the internationally recognized song Stay Awhile on the radio.
The Bells were Cliff Edwards, Anne and Jackie Ralph, Doug Gravelle and Gordie McLeod.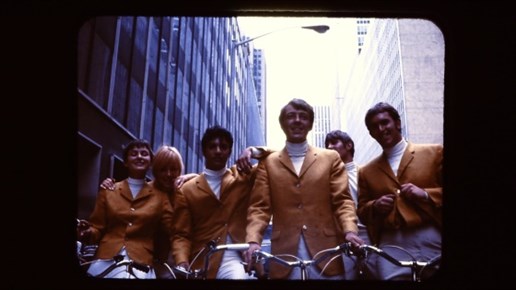 The song Stay Awhile has inspired a new documentary about the band by filmmaker Jessica Edwards, the daughter of Cliff Edwards and Ann Ralph.
Cliff and Jessica dropped in for a visit with The New AM 740's Happy Gang to talk about the documentary, which he said isn't just about the music.
"It's about the family experience.  It's about a whole lot of things that relate to the music, but certainly part of the life at the time, in terms of the performance life of Canadian music, and also the life of a family, and what a family goes through during those years and after.  So, the film took on a whole different feel, which has been accepted widely as an exciting and different way of looking at a group who had music in the late 60's and 70's and then moved on, and how their lives went."
Stay Awhile plays tonight (Friday April 24th) at 9:30 at the Bloor Hot Docs Cinema. The screening will be followed by a special reunion performance by the original members of The Bells.
On Monday Stay Awhile opens in 26 Cineplex theatres across the country.