A massive international relief effort is underway for victims of Saturday's earthquake in Nepal.  More than 3700 people have been killed in Nepal, as well as in a quake-triggered avalanche at a base camp on Mount Everest, and in neighbouring India and Tibet.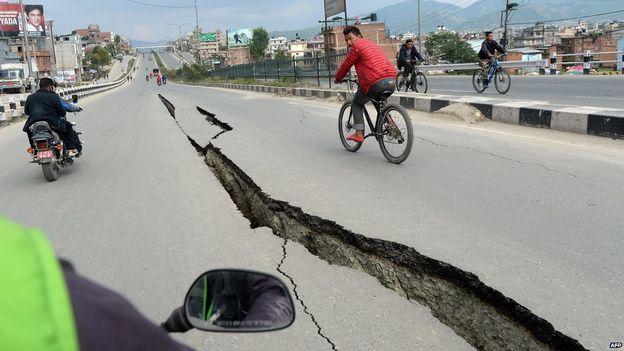 Matt Darvas is the co-ordinator for World Vision's earthquake emergency response team. He's in Pokhara, northwest of Kathmandu, where he says frequent aftershocks are frightening residents.
"People have been coming in and out of our house all evening due to aftershocks…So, I'm here with my family, my wife and child, so that also complicates it a bit, and houses have gone down in the hills around us," Darvas explained.
A contingent of Canada's Disaster Assistance Response Team has been dispatched in preparation to being deployed to earthquake-stricken Nepal. Major General Dean Milner says troops who conduct search and rescue and medical personnel left aboard a transport plane from CFB Trenton last night.
Canada's Foreign Affairs Department lists 388 Canadians as being in Nepal, but that's only an estimate as registration is voluntary.
The damage to communications in Nepal is making it hard for Canadians in the earthquake ravaged country to contact relatives at home, or get out.
Some Canadians who have relatives in Nepal met yesterday with Defence Minister Jason Kenney here in Toronto to discuss how to streamline fundraising efforts.
For now, you can offer your donations of assistance online to World Vision or UNICEF.