There are conflicting reports on the well-being of legendary Canadian folk singer Joni Mitchell.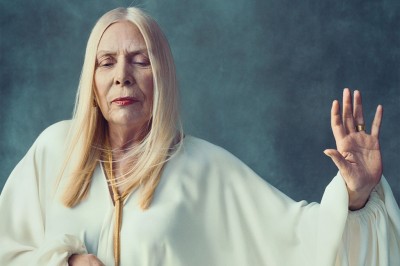 A message posted on Joni Mitchell's official website last evening states that contrary to rumors circulating on the internet, Joni is not in a coma.  It goes on to say, "Joni is still in the hospital – but she comprehends, she's alert, she has her full senses and she's expected to make a full recovery."
The statement then offers an explanation for a TMZ report that said Joni is in a coma.  It says "the document obtained by a certain media outlet simply gives her longtime friend Leslie Morris the authority – in the absence of 24 hour doctor care – to make care decisions for Joni once she leaves the hospital."
It says, "as we all know Joni is a strong willed woman and is nowhere near giving up the fight. The website then invites fans to keep Joni in their thoughts by adding well wishes for her at weloveyoujoni.com
Joni Mitchell has been in the UCLA Medical Center since March 31st after she was discovered unconscious in her L.A. home.