Toronto police continue their investigation into the theft of three valuable paintings from the University of Toronto earlier this year. The paintings were cut and removed from their original frames at various buildings on the U of T campus between January 30th and February 10th.   The stolen paintings are: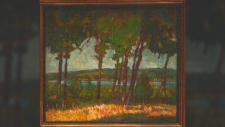 "Credit River" by Yee Bon.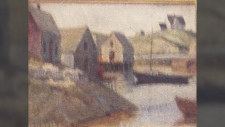 "Morning at Peggy's Cove" by William DeGarthe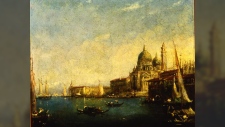 "Church of Santa Maria Della Salute" by Francesco Guardi
Police have surveillance images of two men wanted in connection with the thefts. Anyone with information is being asked to contact Toronto police or Crime Stoppers.