A 33-year old man, arrested three months ago for alleged plotting to bomb the U.S. consulate and other downtown Toronto buildings, has been ordered out of the country.
The Immigration and Refugee Board has ruled Jahanzeb Malik was a danger to Canadian security.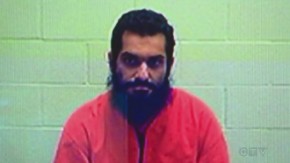 He'll be kept in custody pending his return to Pakistan in a few weeks.
His lawyer told a detention hearing Friday his client will not fight removal from the country.
Ottawa had argued Malik, a permanent resident, is inadmissible to Canada because he's an Islamic extremist, who allegedly attempted to recruit an undercover RCMP officer for a plot to bomb the American consulate on University Avenue and nearby buildings in the financial district.