One-in-10 Canadians cannot afford to pay for their prescription drugs.
So says Ontario Health Minister Eric Hoskins who hosted a roundtable on the issue in Toronto with most of his provincial and territorial counterparts.
Ottawa was not represented.
They discussed a universal pharmacare program similar to the country's health care system.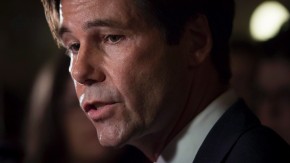 Hoskins and others are hoping to make this an issue in the federal election later this year.
Newfoundland and Labrador's Steve Kent says Ottawa has a "critical role to play."
But New Brunswick's Victor Boudreau and B.C.'s Terry Lake say the provinces and territories can go it alone.

The Zoomers' group CARP – A New Vision of Aging – says it welcomes the discussion and the Ontario health minister's leadership on the issue.