A Canadian senator who is under investigation for workplace sexual harassment is now facing a new allegation that he had a sexual relationship with a teenager during the past two years.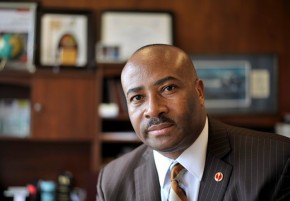 50 year old Don Meredith has been a senator since 2010 and is also a Pentecostal pastor in Vaughan, where he lives with his wife and two children.
Soon after the allegations surfaced, the Prime Minister's Office announced that Senator Meredith is no longer a member of the Conservative caucus.
According to the young woman who is now 18, the relationship began soon after she turned 16.  She said it began with sexually explicit chats over Skype, and then progressed to kissing and touching before she turned 18.  The woman says soon after she turned 18, they had intercourse twice.
She says Meredith broke off the relationship earlier this year in a text message.
The Senate confirmed last week a workplace review began in February amid rumours of harassment and bullying in Meredith's office.  No formal complaint was made.