The actor who"ll best be remembered for his role as a TV father in the late 70s has died of complications from diabetes.
Dick Van Patten was 86.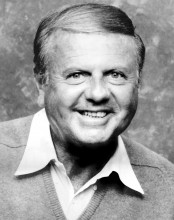 He played Tom Bradford in "Eight Is Enough," a California newspaper columnist and widower with eight children.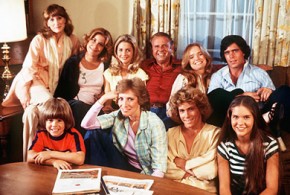 During it's four seasons (1977-1981) Van Patten also guest starred and was an occasional regular on shows like the police drama "Naked City," "I Dream of Jeannie," "Love, American Style," and "The Love Boat".

He began his career as a model and child actor, making his Broadway debut in 1935 at the age of seven.
He went on to appear in 27 other Broadway plays, including the comedy classic, "Mister Roberts".
Van Patten was also in one of TV's earliest series "Mama".
He grew up with a stage mother but once said, "my mother was an aggressive, pushy stage mother and because of that I've had the best life anybody could have."
Van Patten and his wife, Pat, had three sons; Nels, James and Vincent, all of whom went into acting.
Sister Joyce Van Patten's also an actress, and half-brother Timothy, is a director who oversaw episodes of "The Sopranos" and "Boardwalk Empire."
Dick Van Patten published a memoir in 2009, "Eighty Is Not Enough".