As Toronto continues to consider a bid for the twenty-24 Summer Olympics, the International Olympic Committee, has announced new rules that it says will make bidding and hosting the games less expensive.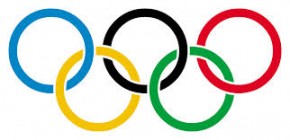 While the Canadian Olympic Committee wants Toronto to apply, a director of the International Centre for Olympic Studies at the University of Western Ontario is urging caution.  Janice Forsyth, says a bid alone will still likely cost more than $50 million, much of that coming from the public purse.  She adds, the new IOC rules may have changed the application process, but not the related costs.
An earlier municipal study had estimated it would cost about $50 million to bid on the games on top of a $150 thousand application fee.  Toronto Mayor John Tory has said he won't make a move until preliminary figures from this summer's Pan Am and Parapan Am Games are released and studied.  The deadline to register interest in hosting the games is September 15th.