It seems everyone who worked with Garry Marshall has many flattering things to say about him.
Richard Gere sums it up in his tribute. "Besides being the pulse and life force of Pretty Woman, a steady helmsman on a ship that could have easily capsized, he was a super fine and decent man, husband and father who brought real joy and love and infectious good spirits to everything and everyone he crossed paths with. Everyone loved Garry. He was a mentor and a cheerleader and one of the funniest men who ever lived. He had a heart of the purest gold and a soul full of mischief. He was Garry."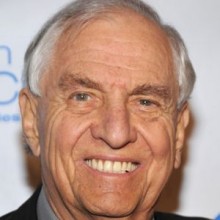 Garry Marshall died yesterday of complications from pneumonia following a stroke. He was 81.
Marshall's hits included T-V's Happy Days, Laverne and Shirley and Mork and Mindy.
He directed 18 films, including big screen hits like Beaches, Overboard, Runaway Bride, Valentine's Day and Pretty Woman which made a star of Julia Roberts and gave Richard Gere his first hit in years.
Garry Marshall also once played a network president on the sitcom Murphy Brown, and said it wasn't too far from the truth.
"It's based on all the studio executives and people I've every worked with who have no attention span whatsoever, and think the answer is shorter; what do you need that for?" Marshall once joked.
Garry Marshall is survived by his wife of 53 years Barbara, and leaves behind his two sisters including actress-director Penny Marshall, three children, and six grandchildren.