Canadian fiction is alive and well with two Canadian authors named among 13 novelists nominated for Britain's prestigious Booker Prize for fiction.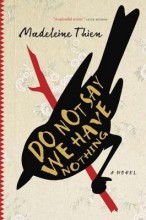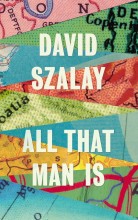 Madeleine Thien of Vancouver got a nod for her work Do Not Say We Have Nothing. Canadian born David Szalay is on the list for All that Man Is.
They'll compete with celebrated South African novelist J.M. Coetzee for The Schooldays of Jesus and American Pulitzer Prize winner Elizabeth Strout for My Name is Lucy Barton.
The Booker Price was opened to all English-language authors in 2014. And despite concerns of U.S. domination, there hasn't been an American winner yet.
Six finalists will be announced September 13th. The winner, who receives $65,000, will be named October 25th.