It's been two years since the Sinjar massacre in northern Iraq, when some 10,000 Yazidis were either killed or enslaved by ISIS terrorists.
Many are speaking out about the genocide of the ethnic Kurdish minority Yazidi people, including Rev. Majed El Shafie of One Free World International.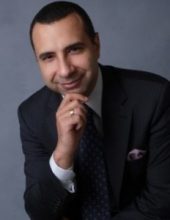 In fact, he has just returned from a trip to Iraq to try and rescue those women who have been forced into sex slavery by ISIS, and says two years later, the Canadian government is not doing enough to assist in this effort.
Majed El Shafie joins Zoomer Radio's Fight Back with Libby Znaimer to tell his story after the noon news.