There are many unanswered questions after a 12 year old Dundas, Ontario boy was found dead Sunday, after he went missing from his home on Saturday morning.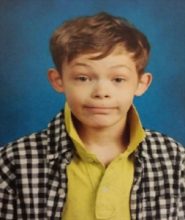 An Amber Alert was issued Sunday afternoon, and neighbours say it was shortly after that two children found the body of Finnigan Danne. The discovery was made in an area that had been thoroughly searched by police and area residents on Saturday and earlier on Sunday.
The boy suffered from a neuromuscular disorder and had limited mobility without his wheelchair. Police say a post mortem is scheduled for today. Investigators have not provided any details on suspects or vehicles.