Monty Python and Fawlty Towers star John Cleese is to receive the European Broadcasting Union's Rose d'Or Lifetime achievement award in Berlin.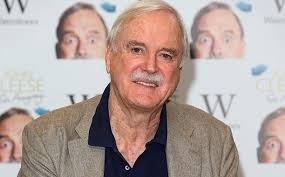 The honour recognizes those who have made an outstanding contribution to broadcast entertainment throughout their careers and the EBU says "no one is more deserving" of the award than Cleese.   The 76-year-old comic also starred in and co-wrote A Fish Called Wanda and appeared both in the Harry Potter and James Bond films, as well as the BBC program Frost Over England, which won 1967's Rose d'Or.
Cleese quipped he was delighted and humbled by the offer of an all-expenses-paid holiday in Berlin.
He will receive the award next month.