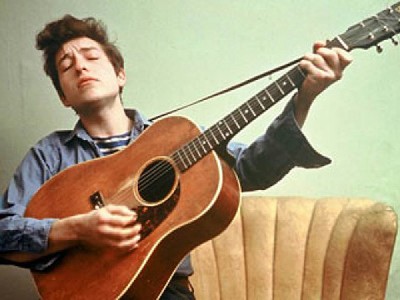 On March 19th, 1962, Bob Dylan released his self-titled debut album on Columbia Records.
Initially poor sales led the record to be known around Columbia Records as 'Hammond's Folly' (John Hammond was producer of Dylan's early recordings and the man responsible for signing Dylan).
The album features folk standards and only two original compositions, 'Talkin' New York' and 'Song to Woody'.