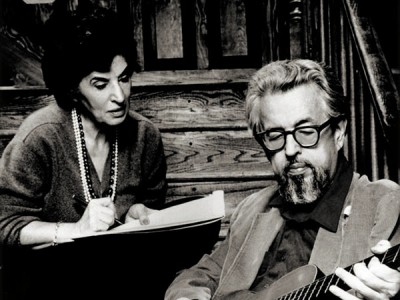 On April 22nd, 2003, Songwriter Felice Bryant died of cancer. She wrote many hits with her husband Boudleaux including; The Everly Brothers, 'Bye Bye Love', 'All I Have To Do Is Dream', 'Wake Up Little Susie' and 'Raining In My Heart' a hit for Buddy Holly.
During their career, the Bryants earned 59 BMI country, pop, and R&B music awards.
Other acts to record their songs include Bob Dylan, The Beatles, Tony Bennett, Simon & Garfunkel, Sarah Vaughan, Grateful Dead, Dolly Parton, Elvis Presley, Beach Boys, Roy Orbison, Elvis Costello, Count Basie, Dean Martin, Ruth Brown, Cher, R.E.M. and Ray Charles.