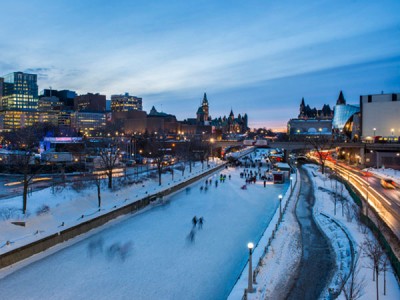 Celebrate the snow in Ottawa at the Winterlude festival, it's full of wintery fun!
Ottawa's relaxed urban vibe makes it a great winter short break destination. Relax, reconnect and explore Ottawa during Winterlude – this year the festival runs from January 30 to February 16, 2015.
Lace up your skates on the Rideau Canal Skateway, the world's largest rink. Admire ice and snow sculptures brought to life with colourful lighting. And have fun on giant snow slides in the largest snow playground on the continent!