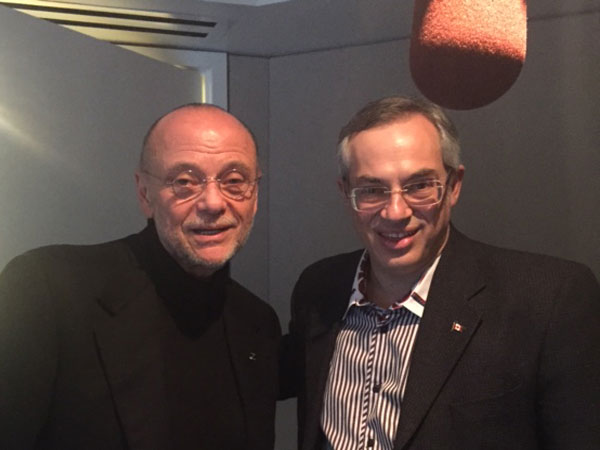 Moses Znaimer & MP Tony Clement in the AM740 studio
This week's guest host is MP Tony Clement, President of the Treasury Board of Canada and Member of Parliament for Parry Sound-Muskoka since 2006.
No stranger to the airwaves, in his off-time (how do you say SUPERMAN?) he plays electric guitar and hosts 'Tony Clement's Rockin' Shindig" on 88.7 FM Hunters Bay, Muskoka.
Hilarity ensues when you mix politics, comedy and music – witness Tony Clement and his guest Mark Critch in this episode of This Hour Has 22 Minutes on "Tony Clement's Rockin' Shindig"
Tune in Saturday at 4:30pm to catch this exciting episode of The Leonard Show.