An 18th century portrait by Sir Joshua Reynolds has been accepted as full payment – to settle an inheritance tax bill of about $8 million Cdn.
The full length portrait of Frederick Howard, the fifth earl of Carlisle – has been hanging in North Yorkshire at Castle Howard – for over 200 years.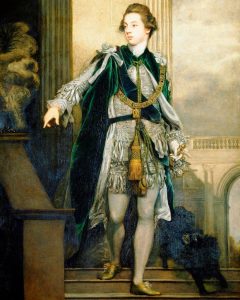 The current owners of the portrait were facing large inheritance taxes – so they suggested they make a deal – the Reynolds – for the settlement of the bill.
Britain has an "acceptance in lieu" program – allowing people facing significant inheritance taxes to transfer important works of art and heritage objects into public ownership – and get credit for their donation.
The painting will be going to the Tate Britain Gallery in London – but will remain in Castle Howard for the time being.
Canada did away with federal inheritance taxes in 1972 – but offers charitable tax donation credits for "gifts of outstanding significance and national importance." The Income Tax Act provides favourable tax treatment for donations of certified cultural property – to public authorities and institutions.