The mayor of Toronto says that does it:  $600,000 on a single public washroom facility.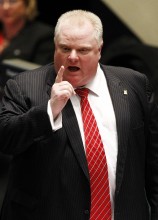 Rob Ford, who's had ongoing issues with the agency responsible for revitalizing the city's waterfront, told a news conference, "Folks, this latest example is the final straw -$600,000 for a washroom.  The CEO of Waterfront Toronto must step aside."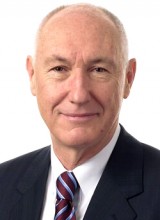 Ford says he cannot force John Campbell to do so, pointing out there are three levels of government involved.
He hopes the province and Ottawa will support his call.
Campbell has been with the agency since 2003.
The washroom's located at Cherry Beach Sports Fields in the Port Lands and opened two years ago.
As for his personal problems, the mayor says, "A lot of people really wish that I'm going to fail, that I'm going to drink and that I'm going to do drugs.  Unfortunately, that wish will not come true.  That wish, guaranteed, will not come true."
Ford adds "I'm as sober as a judge."