Toronto city councillor Giorgio Mammoliti pleads guilty to four charges under the Municipal Elections Act, agreeing to pay a penalty for overspending during the 2010 election.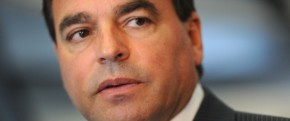 Speaking later to reporters at city hall, he said, "I did plead guilty with the understanding that it was inadvertent and as the judge said (I) acted in good faith in every step of the way."
Mammoliti admitted to exceeding the spending limit by $10,000 and omitting some expenses from his final paperwork.
He's agreed to pay a $17,500 penalty.