It's the biggest collection of Swatches in private hands – in the world.
An assemblage of more than 5,800 Swatch timepieces has sold for $6 million – at Sotheby's in Hong Kong.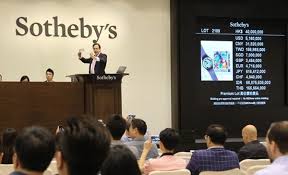 The winning bid came by phone from a European institution.
Collector 68-year-old Paul Dunkel, from Luxembourg started collecting the items in 1983.
But he stopped in 2007 – because he ran out of space at home – and he put the collection up for sale because his children weren't interested in it.
Dunkel says, "Now I can give them the money. I don't need it. I have a house and a good pension from my years in the insurance business."