Caitlyn Jenner has set a new record on Twitter. The former Bruce Jenner launched her Twitter account yesterday as the Vanity Fair cover shot of her new identity was released.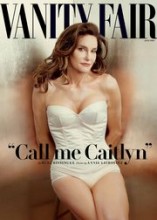 Caitlyn gained more than a million followers in four hours.  She's beaten Barack Obama, who held the title for two weeks. The U.S. President reached the one million mark in five hours.
Famed photographer Annie Leibovitz shot the first images of Caitlin Jenner for the upcoming issue of Vanity Fair.
The cover was greeted with praise, with many on social media rallying around #CallmeCaitlyn.
This past April, Jenner sat down for an interview with Diane Sawyer to reveal that the former Olympian had "the soul of a female."