An exhibition of  American artist John Singer Sargent – at the Met in New York – will highlight the celebrated painter's portraits of his friends – some of whom were quite famous.
He was a leading society portraitist at the turn of the 20th century – who lived in London – and studied in Paris.
His subjects included artists, writers and musicians.
Many of their portraits were not commissioned – and that allowed Sargent to pose them more informally.
The 90 featured works include one of Claude Monet painting outdoors – and there's also a portrait of Shakespearean actress Ellen Terry.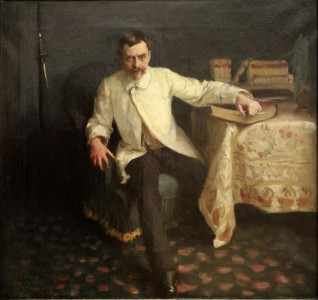 "Sargent; Portraits of Artists and Friends" opens June 30th and runs through October 14th in Manhatten.